100% Organic Aloe Vera Products
Ibizaloe® is a company dedicated to the production and sale of natural cosmetics with 100% Natural Aloe Vera from Ibiza.
Top quality Aloe vera products.
Do you know the benefits of Aloe Vera?
Do you know what their uses and properties?
Did you know that Aloe Vera has cosmetic properties without chemicals or parabens that improve the results of traditional cosmetics?
Do you want to know all the virtues of a natural product from Ecological cultivation?
Sebastian Gardavoir
13. October, 2023.
A very nice facility where you are received with great affection 🥰
Toller Ort!! Wir wurden sehr gut geführt!! Es wurde uns sehr viel Spannendes erzählt! Nur zu empfehlen!!
Merle Seeliger-Sanft
9. October, 2023.
Sehr schöne Farm
Petra Ewig
6. October, 2023.
Toll angelegte Farm mit verschiedenen Pflanzen, sehr nette Frau im Shop der es wichtig nicht zu verkaufen sondern zu überzeugen. Sie hat uns auch night zusätzlich die aussenanlage etwas erklärt.
Sehr freundlich empfangen haben wir dort viel über die Aloe Vera Pflanze gelernt. In der kostenlosen Führung (Eintritt ebenfalls kostenlos) hat rope jede Person ein Stück von einem frisch abgeschnittenen Blatt der Pflanze erhalten. Das habe ich gleich für my Mückenstiche benutzt. . 😉 Nach der Führung gibt es die Möglichkeit aus einer Vielzahl an Produkten für zu Hause auszuwählen. (Es gibt auch einen Onlineshop, wo die Produkte auch ins Ausland versendet werden können.)
Denisa Budurea
20. September, 2023.
Amazing tour, interesting info. The lady was very dedicated as a guide and really kind. Totally recommend, the products are the best.
ALICE ANTUNES
15. September, 2023.
Ariana has presented the aloe vera plantation with precision, it is très sympathique, une vraie passionnée qui nous a passionné. Merci bcp
Fatima Fernandes
15. September, 2023.
Superbe visit this day with a superbe guide! Thank you
Mario Lopez Martin
14. September, 2023.
Extraordinary 100% natural and ecological AloeVera plantation. We highly recommend your visit and try their products.
LATEST NEWS ABOUT ALOE VERA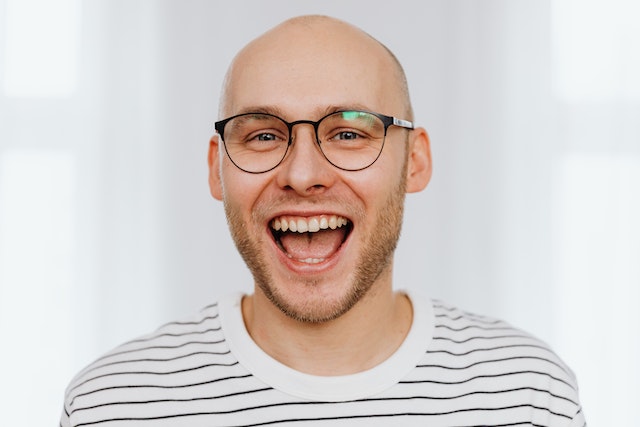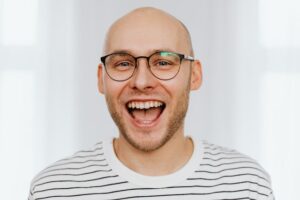 Couperose is a skin condition characterized by persistent redness
I have spent years vacationing in Ibiza and it has been a discovery, both the plantation and its products.

We were attended by a girl with a lot of love and sympathy. She recommended several products and the ones we have tried are fantastic, and an important detail, they can also be purchased online.

It's great to find such beautiful and quiet places on such a busy island.




01/01/1970

We were in the plantation of ibizaloe in September. We loved it! They show you what the birth and growth process of plants is like, how they are cultivated and cared for in a completely natural way and, finally, the benefits of aloe. The visit is super entertaining and the landscape is charming. I took the opportunity to buy a hot-cold gel for muscle pain and it's great. You can tell when it works. They also have many other interesting products that I want to try. We will be back!




01/01/1970
Ibizaloe in The Repsol Guide
Repsol Guide: "The plant of eternity, revealed"


Ibiza's Aloe: Paving a sustainable future with traditional remedies | CESAR MAYOL

Cesar Mayol: "We want to support the hotel sector on its path to sustainability"

"How to be a leading company in the market"

"The best aloe vera is grown in the Pitiusas"

"IBIZALOE. Aloe Vera: The Millennial Plant "

"The Meritxel Blog: RECOMMENDATIONS"
NEWSPAPER FROM IBIZA AND FORMENTERA

"Take care of health inside and out"

"On the road, no stress. A natural treasure "
ALOE VERA STORE.

100% ALOE VERA PRODUCTS

NATURAL
En Ibizaloe We know what we do since we are producers of the best Pure Aloe Vera gel in the Balearic Islands. Our aloe vera shop is nourished by the raw material of our own ecological plantation, located in Ibiza.
Our aloe vera products are made with pure gel 100% natural aloe vera, without silicones or parabens.
Cold processing of all our products guarantees the properties of natural aloe vera and keeping them intact.
In our plantation, in where you can buy aloe vera quality, we work with care in the cultivation of aloe vera and as a result of an ecological, responsible and sustainable treatment, we can offer you a top quality product. The cultivation and sale of aloe vera products It has become our way of life and that is why we take care of every detail from our plantation to the packaging of our aloe products.