Come visit us and get to know the Aloe Vera Museum of Ibiza
El Aloe Vera Museum of Ibiza, located on the island of Ibiza in the municipality of Sant Antoni de Portmany, is in the middle of a Aloe Vera plantation and is único that exists in the archipelago of the Balearic Islands. Since it opened its doors in 2016, it has managed to become a tourist reference on the island.
In this Aloe Vera Museum in Ibiza, all the history of Aloe Vera passing the different civilizations, the historical figures who made use of this wonderful plant, such as Christopher Columbus, Cleopatra, Alexander the Great or Mahatma Gandhi and all the uses and therapeutic applications of Aloe Vera.
What are you going to see at the Aloe Vera Museum in Ibiza?
In the guided tour you will be able to learn about the uses of aloe vera by different historical figures throughout history.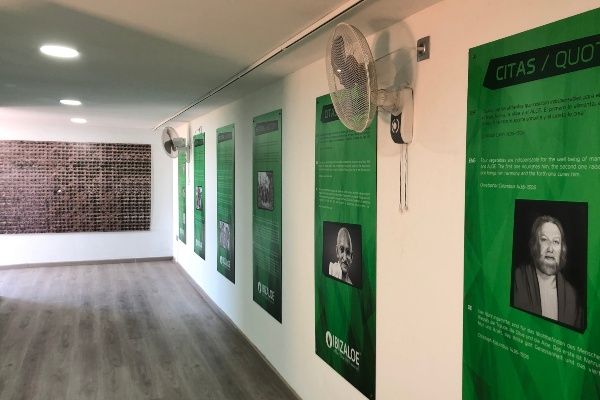 From the hand of Cesar Mayor and for just over 45 minutes you will learn all about the cultivation and treatment of aloe vera.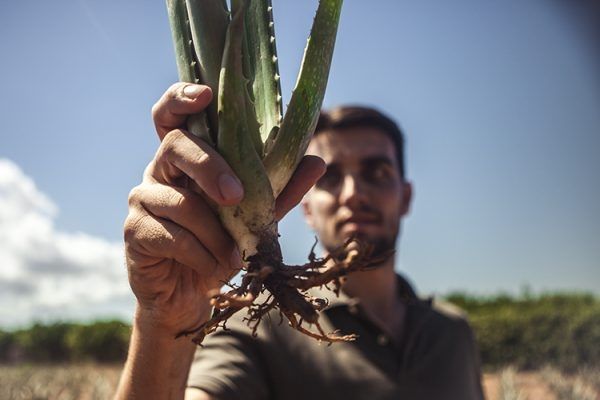 You will be able to know the extensive ecological plantation of aloe vera, how it is produced, cut and treated until it becomes a product for daily use.
You will learn dozens of curiosities about how aloe vera helps in skin care and health treatments.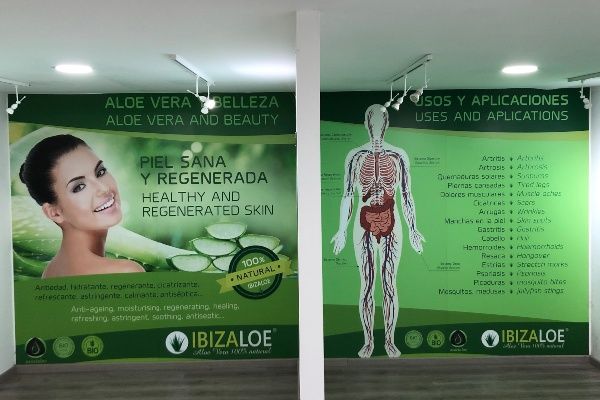 You will be able to see live demonstrations of how aloe vera gel is cut and extracted from the plant and its treatment.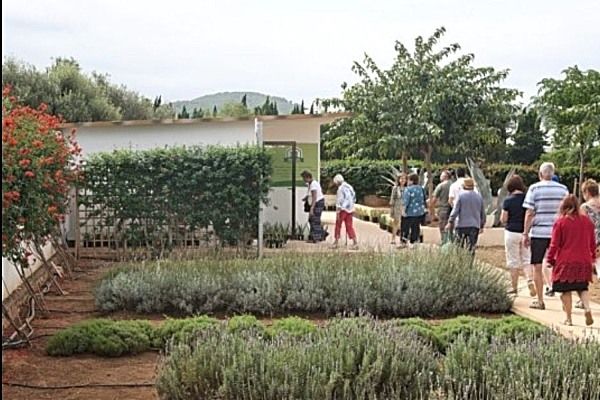 And of course, you will enjoy a pleasant walk with friends or family on a different day.
En Ibizaloe We will be happy to receive you but remember that the Capacity is very limited and you must make your book in advance.
Don't miss a visit to the First Biotechnological Botanical Park in Europe!
With more than 17.000 plants of more than 150 species. All the habitats of Ibiza and Formentera in a single space. Meet the endemisms and plants already extinct in Nature.
Find out how a PHOTOBIOREACTOR, where microalgae grow voraciously consuming CO2
Play the VEGETABLE PIANO, unique in the world, that will connect you with nature through its music.
What does the water in the sky of Ibiza taste like? Try it thanks to our ATMOSPHERIC WATER GENERATORS.
All this and much more in a guided tour in several languages.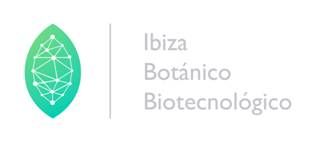 FREE TOUR OF THE ALOE VERA SHOP, MUSEUM AND PLANTATION
San Antonio road km 13 Ibiza

07820. Balearic Islands, Spain


Schedule

Open every day
10:00 - 14:00
17:00 - 20:00
Our office is very close to the city of Ibiza
ADDRESS
Highway San Antonio km 13
Ibiza 07820. Balearic Islands, Spain
BUSINESS HOURS

Open every day
10:00 - 14:00
17:00 - 20:00