Aloe vera is known for its multiple uses and benefits in different areas of the body or the organism, but very little is said about its powerful action as oral hygiene. It is essential that you know the benefits of toothpaste with aloe vera. In the market you will find some alternative products that have been formulated with aloe vera with the purpose of protecting the mouth, gums and teeth from cavities and the formation of bacterial plaque with the excellent composition that provides comprehensive care.
Toothpaste with Aloe Vera
It is a product made to maintain proper oral hygiene. The base of the toothpaste formulation is aloe vera. It has many properties and benefits for the mouth, teeth and especially the gums. It is considered a toothpaste high quality and effectiveness in which its main element is aloe vera, being prepared for daily and constant use.
Some presentations are combined with other natural elements such as mint, which makes it much more comfortable for daily use. In addition to providing a feeling of freshness, aloe vera will effect important changes in the teeth and gums. Among them, we can see an excellent cell regenerator, proper hydration and a calming effect.
Other characteristics of toothpaste with Aloe Vera
Regenerate the gums
This is one of the most notable benefits of toothpaste with aloe vera, and is highly recommended by dentists to patients with gum problems. The anti-inflammatory property of aloe vera is greatly used in inflamed gums, since these tend to recede due to gingivitis. For his anti-inflammatory effect, the gum is regenerated and it is achieved that it occupies its natural state and space on the tooth, in addition to looking aesthetically healthy.
Some people suffer from gums that bleed frequently, so toothpaste with aloe vera is very useful for this type of condition, especially if there is poor oral health that affects the gums even more. With the daily application of toothpaste with aloe vera you will significantly reduce these problems caused by bleeding gums, such as bad breath.
Antibacterial properties
The main cause of cavities is the excessive accumulation of bacterial plaque, which in turn gives rise to many diseases that affect the gums and teeth. One of the goals of the toothpaste with aloe vera is the elimination of bacteria that cause diseases in the mouth. Aloe vera has antibacterial properties that serve to fight and control the organisms that cause cavities.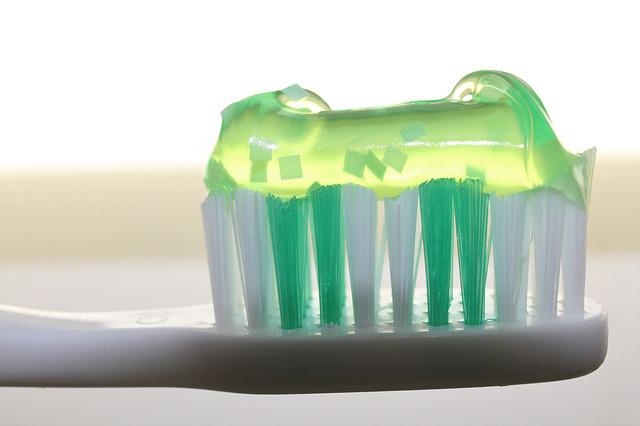 Anti-inflammatory properties of toothpaste with aloe vera
Aloe vera contains a latex that is made up of anthraquinones. It is a chemical compound that is used to relieve pain that is caused by some inflammation inside the mouth. On the other hand, toothpaste is much gentler on teeth because not have abrasive elements in its composition which are very common in traditional toothpastes.
It is advisable at all times to consult with a trusted dentist toothpaste with aloe vera is more recommended. There are some presentations on the market that are not prepared correctly. This is because during the manufacturing process, they over-filter the aloe vera extract or overheat it.
For baby teething
The power of aloe vera is recommended for the baby's oral health. Being a natural product, it is highly recommended, especially in the process of the emergence of your first teeth. Usually, the gums become inflamed and painful, so the actionanti-inflammatory toothpaste with aloe vera It will give you immediate relief and speed up the process so that the tooth comes out much faster. So you should only apply a little on the baby's gums.