The sector that is fed with organic or Bio products is increasing every day. It is necessary to have places where these foods can be easily obtained and can be distinguished from others. Since when speaking of an ecological product, reference is made to a very broad category that not only applies to food and in which the preparation of the same is involved. For this you need to know qué it is a organic store, to get all the advantages it offers.
organic shop
A organic store, It is a commercial place where you can find products that have been manufactured under the requirements and practices that respect the ecological balance and the environment. Those animals and plants that have been raised without pesticides and synthetic fertilizers. For his part, like Bio, the products or foods that have not been gene modifiedétically. Finally, as organic, those that have both characteristics.
The products sold in Bio stores offer many benefits to people and contribute to society on a large scale. A organic shop, can be composed of many products, beverages, food, clothing, cosmetics, furniture, handicrafts, pastries, decoration items, among others. It is also possible that these stores are both physical and online, the latter being an innovative and practical way of offering products made naturally.
Characteristic of a Bio store
El objective of the Bio store is to benefit consumers. For this, studies are carried out to be able to count on the most demanded ecological products that facilitate the purchase.
They offer a great variety of products fresh and seasonal. This is one of the most important factors of a Bio store.
food quality It is fully guaranteed and verified by certificates.
Makes interesting recommendations regarding the consumption and preparation of some foods, as well as their conservation.
The store must have an atmosphere that is related to the Bio concept and attractive, in order to provide the customer with a satisfactory purchase.
It offers promotions designed in the interest of the consumer and with possible tasting.
The staff working in the organic shop It must be identified with the theme and objective of the store.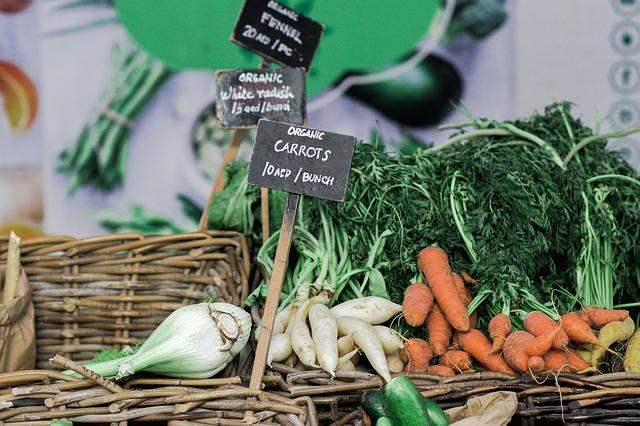 Objective of a Bio store
Without a doubt, a organic shop search Promote physical health and nutritional well-being of people. To do this, it provides only products that are made without any chemical component or any preservative or artificial substance that are highly harmful to the body. It is characterized by being a place specialized in the sale of totally natural products, which are respectful of the balance of the environment and the ecosystem.
It should be noted that one organic shop It is more than a sale of fruits, vegetables or food, they are very complete stores where all kinds of products that are made with ecological principles are sold. Such as cosmetics, clothing, special products for diabetics, food supplements, treatments, bazaar items or personal hygiene.
On the other hand, it aims support disadvantaged producers and farmers, for this he is in charge of buying their products.
Reasons to buy in Bio stores
Bio foods are products with a higher level of antioxidants and a lower percentage of toxic metals due to the absence of pesticides and chemical fertilizers used in conventional farming methods.
Organic products take care of the environment since in the process of making them, practices that respect the ecological balance and the environment are taken into account.
In general, stores that are Bio are involved in all kinds of sustainable practices y promote recycling. That is why its furniture is made of wood or any other recycled material.
Bio stores too actively support local business by buying their organic crops from growers dedicated to organic products.
Products sold in a organic shop They have the highest level of quality. They are in charge of verifying each process of elaboration of cultivation or manufacture of the products, in order to guarantee their nutritional quality.