You don't have a plan for today and you want to know what to do in Ibiza during the day?
We present you a free plan to enjoy a day in Ibiza in a healthy and instructive way.
Every day of the week, except Sundays
GUIDED VISIT TO THE ALOE VERA IBIZA PLANTATION AND MUSEUM
Ibizaloe offers you a guided tour totally free to the Can Atzavara farm where we have one of our Aloe Vera plantations in Ibiza. You can enjoy a natural environment with friends or family and learn all the secrets of Aloe Vera.
In addition to knowing the Aloe Vera benefitsYou will be able to know everything about its history and how it has been used throughout civilizations. We will tell you how great historical figures have made use of this fantastic plant. In our Aloe Vera Museum you will discover all these curiosities as well as their incredible properties.
You will also learn our secrets for the production of our products and you will be able to test them while enjoying the leaf cutting demonstration that we do. At the end you can stay to enjoy our leisure area and get to know our giant swing unique nature on the island.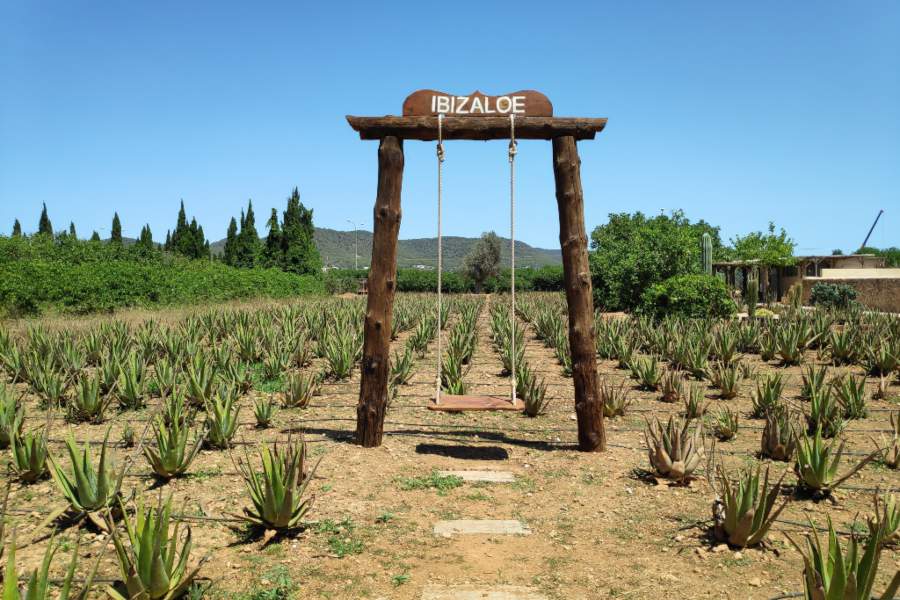 DO YOU WANT TO ENJOY A WALK AND A DIFFERENT EXPERIENCE?
Come and meet us and enjoy a totally free day learning about Aloe Vera and enjoying a field day.
Select the date and day you want to take the guided tour in Ibizaloe and enjoy a different day.
Guided tour of approximately 45 minutes in several languages.
Visit carried out by an expert guide.
Select the day and time.
You will receive a confirmation email with the date and time of the visit.
If you have any questions, contact us at +34 971 343 811... or in email info@ibizaloe. Com.
GUIDED TOUR
Guided tour and explanation by a specialist.
TASTING
DEMONSTRATION
MUSEUM
SHOP
LEISURE
DETOX
YOGA
WORKSHOP
ALOE VERA PLANTATION ROUTE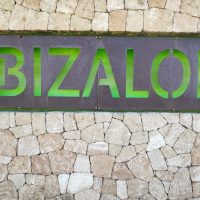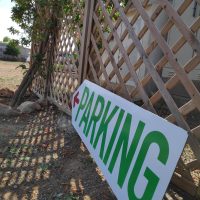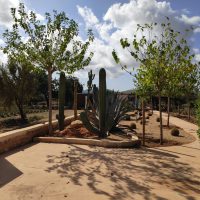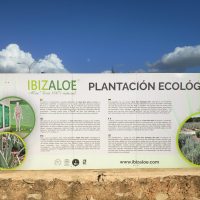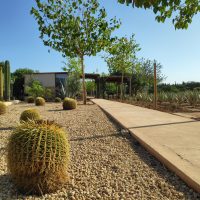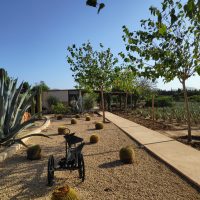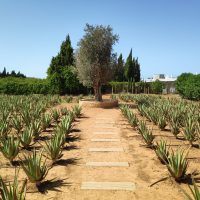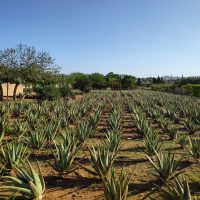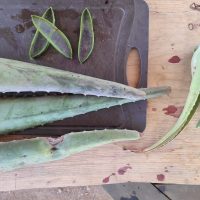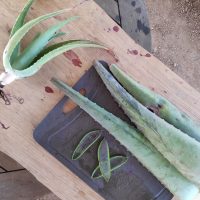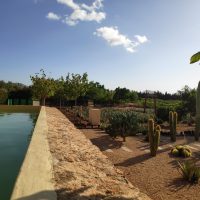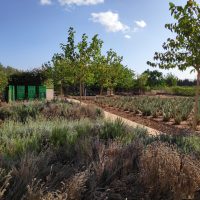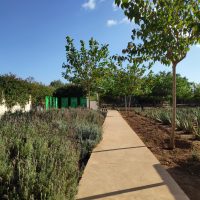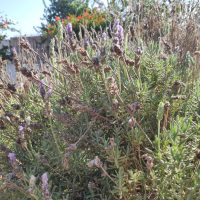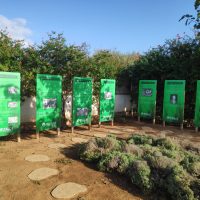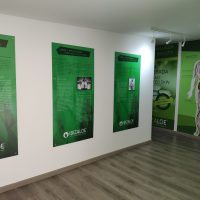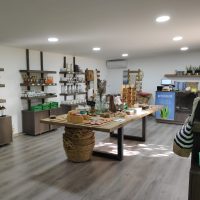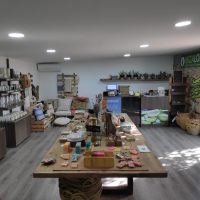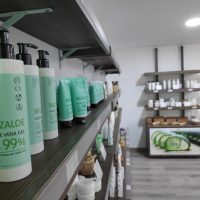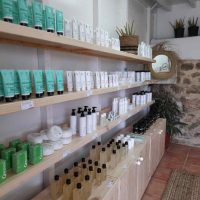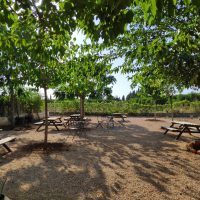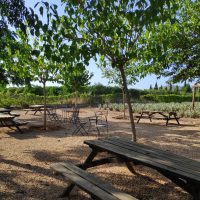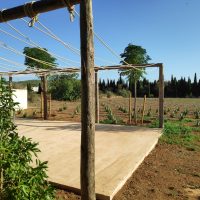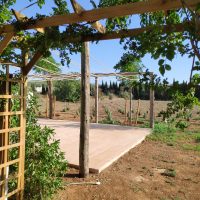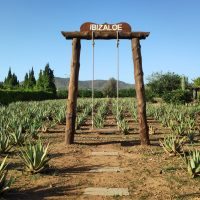 WE ARE SPECIALISTS IN THE 100% ECOLOGICAL CULTIVATION OF ALOE VERA
Our Aloe vera cultivation is 100% organic, sustainable and respectful with the environment. Complying with all standards and regulations, it is a CBPAE certified plantation complying with European ecological regulations.
MULTITUDE OF VARIETIES OF ALOE VERA
The variety we use to create our products and extract pure aloe vera juice corresponds to a single type, called Aloe Barbadensis Miller. This variety is the best for cosmetic use due to its regenerative, moisturizing and healing properties.
Our aloe vera care and the care and patience with which we grow make us very proud of the product we obtain.
CRAFTSMANSHIP AND ECOLOGICAL PHILOSOPHY
Ibizaloe is dedicated to cultivation, manufacture and sale of organic cosmetics with Aloe vera from Ibiza 100% natural. Thanks to the land, the microclimate and the water from our own wells, we obtain an exceptional quality in our cosmetics, by covering the entire production process we guarantee 100% the quality of our products.
Open from 10 a.m. to 14 p.m. and from 16 p.m. to 20 p.m.
Every day of the week, except Sundays






The total time of the guided tour is approximately 45 minutes
Still don't know what to do in Ibiza?
Get to known MY MORNING to spend a different day in the unique Aloe Vera plantation in the islands.
Yoga class 1 hour.
Detox breakfast, consists of: Tea, detox drink with aloe, and crunchy organic jams from the farm itself.
Guided visit to the plantation
Cosmetics workshop, making creams or soaps.
0
We cannot process your payment. Try again.
Thank you for your request!
Your confirmation number:
Price range € 64.
Duration: 4 hours.
Dates: Saturdays from 9:00 a.m. to 13:00 p.m. Minimum 8 people, maximum 25
The recommended site, and the products I have tried and we have been pleasantly surprised. Highly recommended.

passport558437


27/11/2019

Today we have visited the plantation in Sant Antoni and the store. We have bought some organic products. All phenomenal!




01/01/1970

With my friends, we decided to visit the plantation to find out how local farmers grow aloe vera organically. We have heard a lot about the benefits of the plant and have used it several times in the past, usually after sunbathing. The plantation itself looks great. It was interesting to learn all the uses of aloe from very informative staff. We have decided to try some of the products they offer and we loved them from the first use for their natural content and calming properties.




12/07/2021
How to get to the plantation Ibizaloe
Ctra. Ibiza to San Antonio, km 13.
Ibiza 07820, Balearic Islands (Spain) +34 971 343 81...
Live a different experience in a natural environment!
With the visit to our Aloe Vera fields you will learn everything about this plant. In our workshops you will know all the secrets and enjoy a pleasant walk. What are you waiting for? Reserve now!
Don't forget to visit the First Biotechnological Botanical Park in Europe!
Over 17.000 plants of more than 150 species. All the habitats of Ibiza and Formentera in a single space. Get to know the endemisms and plants already extinct in Nature.
Find out how a PHOTOBIOREACTOR, where microalgae grow voraciously consuming CO2
Play the VEGETABLE PIANO, unique in the world, that will connect you with nature through its music.
What does the water in the sky of Ibiza taste like? Try it thanks to our ATMOSPHERIC WATER GENERATORS.
All this and much more in a guided tour in several languages.