Organic products have gradually positioned themselves in the market as one of the alternatives healthier. They are already more accessible and much more easy to get than a few years ago. It is believed that society has become aware of the importance of its consumption. But, if you want to know a little more why consume organic foodógica, stay tuned for the following information where you will find plenty of reasons to change your menu.
Benefits of organic food
A food is considered organic when its production or the way it is obtained does not intervene no chemicals or additives. This, without a doubt, makes it of higher quality and healthier, since the body assimilates it much faster and better. In general terms, it can be said that consuming organic foodgica It helps prevent diseases and improve defenses.
They are made with sustainable products which are highly environmentally friendly. This is one of the essential requirements for a food to be classified as organic. Besides, the organic foodlogic It has a higher nutritional intake than any other food that has been produced with chemicals. These components significantly reduce the natural qualities of food.
Reasons to start eating organic food
Health
If you want to improve your health care, the best way is to consume organic products, since they are healthier according to studies. The properties of organic food, make it one of the most beneficial. Being made with products that do not contain any type of artificial substance, the body absorbs all these nutrients and minerals in greater proportion and faster, all this without altering metabolic functioning.
The organic food, are grown in balanced soils, which means that they are more nutritious because they have high levels of antioxidants, vitamins and minerals. They help prevent all kinds of diseases, including cancer. It should be noted that organic products are harvested according to their season, that is, at the time when their production is the best.
Respect for the environment
The products with which the organic food comply with the regulations of respect animal welfare and that of nature. In the sense that this type of food allows the conservation of sustainable natural resources and protects biodiversity, all this contributes to the increase in the natural fertility of the soils in which these foods are grown.
Organic farming stops desertification and realization of land, this improves the continuity of crops and thus protects the environment. At the same time, it favors water retention and aquifers are not polluted, which preserves the ecosystem by respecting its balance. This shows that the benefits of eating organic foodlogic they go far beyond what is served on a plate, it is a whole social and natural movement.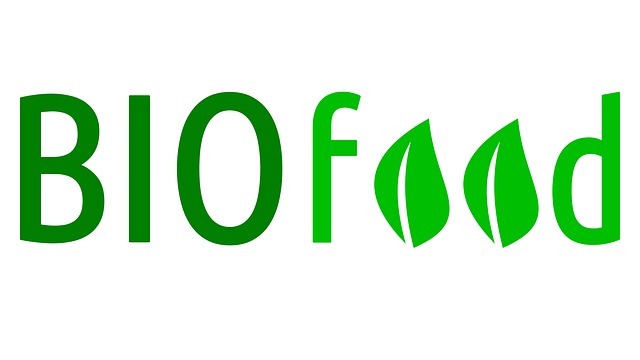 Organic food: Better taste of food
It is fully proven that the organic food It has much more taste than a normal plate of food. This is because all-natural products are made or prepared in a slightly more careful or, to put it another way, more traditionally. This undoubtedly provides more flavor, by highlighting the original tastes of each of the ingredients that make up the dish.
All organic products are characterized by preserve even more the color, flavor and aroma authentic, so all organic food will have a genuine and traditional taste. It's amazing the difference in taste from a totally natural product to one that has been grown with chemicals. The organic one will have a better flavor due to the large amount of nutrients that I have.
High levels of quality
The foods of a organic food They must meet a number of requirements:
95% of the ingredients must be from ecological origins o made under a natural process. For all this, systematic quality controls are applied that must be verified with official certificates in each of their practices. They must be identified with ecological labels, which guarantees that the product is made under the required protocols and following the appropriate practices.
Livestock care
The consumption of organic food offers many benefits, to people, the environment and also to animals, especially livestock, since the livestockto echologic. This is a great benefit for animal welfare, because in this production system, the animals are not overcrowded and their only objective is not to obtain some profit from them.
This does not happen in organic farming, which allows the cattle to live in freer conditions and that its development is as normal as possible so that it can have excellent health. The result of this will be a meat of higher quality and with moreIt's flavor. No type of hormones or artificial insemination methods are used for the reproduction of animals.
They are not transgenic
This means that the purity of the food is the highest. The organic product or food has not been subjected to no modification from gene engineeringética by combining different genes from other species into one type of food. Its development is totally original since it has not been altered during its development.
What do you think about the organic food and all its benefits and features?