Aloe vera, as we have discussed in other articles, has various medicinal and cosmetic properties. To enjoy the benefits offered to your body this plant you can prepare recipes with aloe vera that will help your body and delight your palate. To enjoy the properties of the aloe leaf, You can also smear the gel on your skin and hair. You can consume market products that have aloe vera or you can consume aloe pills vera.
You may be wondering if the aloe vera is eaten or if the aloe vera is drinkable, The answer is yes. This plant will help you clean and prevent some diseases.
En Ibizaloe we are experts in aloe vera plant. Thanks to this, we will share some recipes with aloe vera so you can enjoy the benefits that aloe vera will bring to every part of your body helping you feel better.
How to remove the gel from the leaf to prepare recipes with aloe vera?
So that you can prepare the recipes with aloe vera that we will explain below, you must first know how to get the gel out of the plant. You will start by choosing a large leaf so that there is more pure aloe vera gel. Then you will cut the leaf at the base and once you have it in your hands you will wash it removing all the dirt from it.
Finally, you will cut the spines of the leaf and then make a transverse cut to it and with a spoon you will remove the aloe vera gel, this will be easily recognized due to its viscous appearance.
Easy and healthy recipes with aloe vera
1. Aloe vera, papaya and pineapple juice
The juices with aloe vera and fruits like papaya, they are one of the best recipe options with aloe vera that you can make. Aloe vera gel with papaya will help you cleanse your body and improve your digestive system. This shake is anti-inflammatory due to the properties of its main ingredients, which is why it helps you eliminate stomach bloating.
To prepare it you will need:
¼ pineapple
½ small and ripe papaya.
2 small sticks of celery
The gel from a large aloe vera leaf
200ml of water
1 teaspoon of lemon.
This is one of the recipes with aloe vera easy to carry out. The first thing you will have to do is peel the pineapple and papaya. Once they are like this you will cut them into small pieces, in this way it will be easier for them to be well blended. Then you will wash and cut the celery leaves into small pieces. After these ingredients are ready, you will remove the aloe vera from the leaf.
When you have all the ingredients ready, you will begin to blend one by one until the mixture is homogeneous. First you will add the water, then the fruits, then the celery and aloe and finally the lemon juice.
✅ Benefits of papaya
Papaya works as a diuretic because it is made up of 90% water. In addition, it helps the formation of collagen, the absorption of iron and the digestion process thanks to the fact that it has papain that facilitates the digestion of proteins.
This sweet fruit is also rich in vitamin C, vitamin A, and minerals like calcium, magnesium, and potassium.
✅ Pineapple benefits
Pineapple, like papaya, works as a diuretic since it is made up of 86% water. It is rich in antioxidants and has vitamin A, C, B6, Potassium, Calcium, magnesium, folic acid, and fiber. In addition, it contains the enzyme bromelain that helps to break down proteins like papain.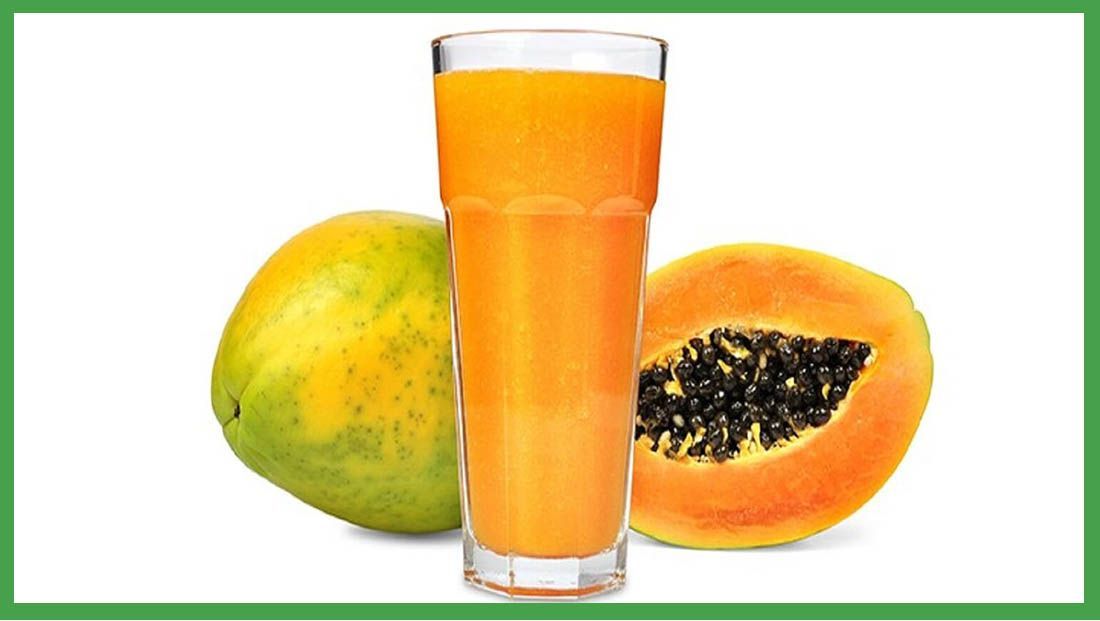 2. Mint, turmeric, aloe vera and lemon smoothie
This is one of the best recipes with aloe vera that will help you cleanse the liver. The benefits of this aloe vera juice are given thanks to the combination of the properties of the ingredients with which we will prepare them. Keep in mind that the most recommended thing for this shake is that you drink it freshly made and preferably before having breakfast at least 5 days in a row.
The ingredients are:
2 aloe vera leaves
Juice of one lemon
A branch of mint
1 teaspoon of turmeric
½ liter of water
This shake is much easier to prepare than the previous one. You must first extract the aloe vera gel from the 2 leaves and then you will wash the mint sprig. After having done these 2 things, you will put all the ingredients in the blender and you will process everything for a few minutes until you see that the mixture is homogeneous and has no lumps.
Keep in mind that this juice will have a yellow color from the turmeric.
✅ Lemon benefits
This citrus fruit is the one that is most characterized by having vitamin C and other antioxidants that help you protect your immune system. Lemon has diuretic and cleansing properties, which is why it is the perfect fruit to help cleanse your body.
✅ Mint benefits
Peppermint is known to promote the flow of bile from the liver to the gallbladder. Therefore, it helps digestion and fights inflammation and other stomach disorders.
✅ Benefits of turmeric
This spice has antioxidants which helps to expel toxins from the body. In addition, turmeric improves the work of the liver, reduces its overload and protects it from external agents.
Turmeric also helps to take care of the bacterial flora, which is why it takes care of the gastrointestinal system.
3. Aloe vera juice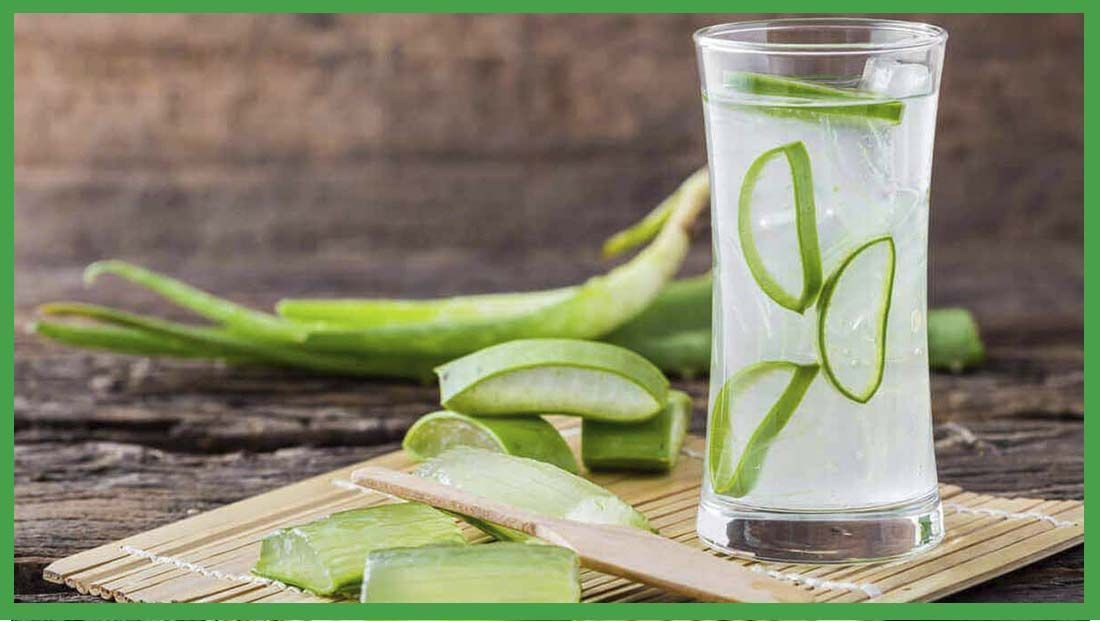 This juice is one of the few recipes with aloe vera in which you will not need many ingredients. With this preparation we will seek to improve the health of your mouth, this juice will help us to attack or prevent the appearance of canker sores.
The gel from an aloe vera leaf
250ml of water
To prepare this aloe juice You should only mix the aloe vera gel with the water, you should not add sugar or other sweeteners. For this to help you avoid canker sores, you should rinse your mouth with this preparation as you do with mouthwash after brushing your teeth.
We hope you liked these simple recipes with aloe vera. If you know more preparations that help take care of your health, share them in the comments.
If you want more information about the benefits of aloe vera or about any of its products, do not hesitate to contact contact us, We will be delighted to assist you!
Your Order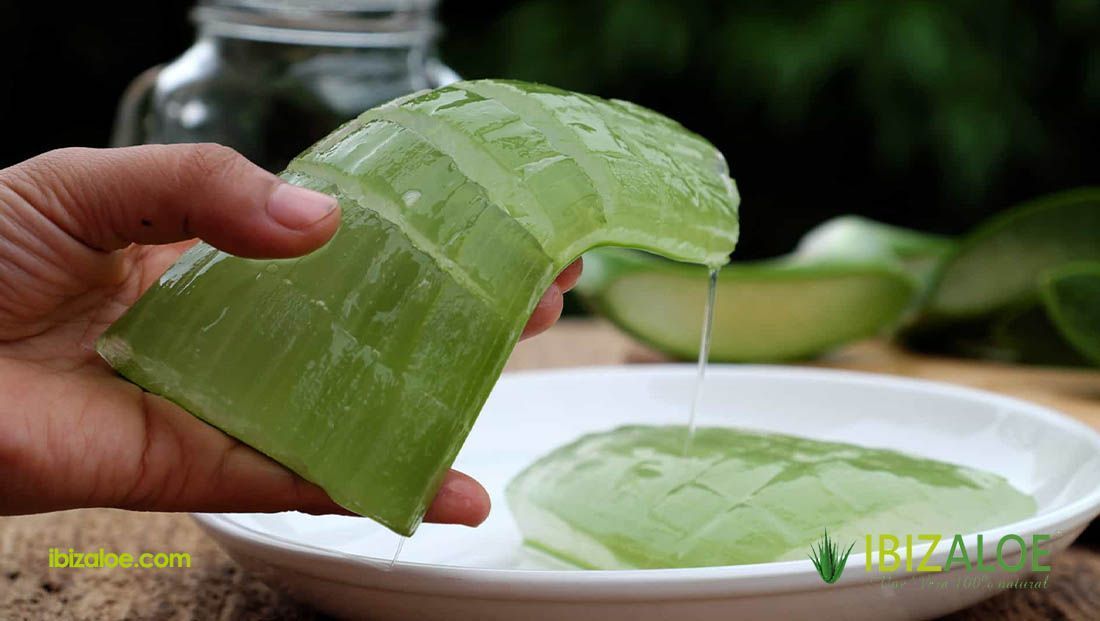 Article name
Recipes with aloe vera: easy and healthy
Description
En Ibizaloe We explain how you should prepare 3 recipes with aloe vera. In addition, we tell you what benefits they will bring to your body
Author
Publisher Name
Publisher Logo