Maybe the word aloe may not be so familiar to you, but you have surely heard of the aloe vera. What happens is that these two words are synonymous and are used to refer to the same plant. In fact, aloe is a term that is commonly used in Latin American countries, such as Honduras, Mexico and Venezuela. On the other hand, in Spain we call this plant aloe vera.
Surely now you know what we are talking about and that you have already used this shrub on occasion. Do you think you know all the benefits of aloe vera? We assure you that if you read this article you will be surprised all the things you did not know about natural aloe vera and what it is for.
Varieties and types of Aloe Vera
There are different species of aloe, more than 250, and most come from Africa, Madagascar and the Arabian Peninsula. For its fantastic healing and medicinal properties, one of these types is the one we use most frequently in cosmetics and wellness products.
Aloe Barbadensis Miller
This is precisely the aloe vera plant that we are used to seeing and with which most of the products we use are made.
VISIT OUR ALOE VERA STORE
Our properties of Aloe Barbadensis Miller are numerous:
Relieves irritations and calms the pain that they produce.
Regenerates and heals the tissues.
Moisturizes the skin.
It is capable of destroying viruses, bacteria and fungi.
It has anti-inflammatory properties.
It helps us purify our body.
Other types of Aloe
Aloe Abyssinica
Aloe Arborescens
Aloe Brevifolia
Aloe chinensis
Aloe Ciliaris
Aloe Ferox
Aloe Humulis
Aloe Maculata
Aloe Striata
Variegated Aloe
Everything you need to know before using an aloe plant
La pulp of Aloe Vera Barbadensis it is easily extracted and has numerous benefits for our health. Getting a plant of this variety is very simple and allows us to use it for many purposes. However, you have to know some things before using them for our well-being.
Our aloe vera leaves have no healing properties until the plant is not at least 3 years old. Therefore, if we extract we use the pulp of a young plant we will not obtain any results. How do we make sure our aloe is old enough? The aloe leaves they usually have white spots when they are less than 2 years old. These disappear over time, so they can show us that our plant is ready to heal us. Actually, the best option when we buy our aloe vera is to wait at least 2 years to start extracting its pulp. In this way, we will ensure 100% that its healing properties will be effective.
When we cut the leaves they start to rust. Therefore, 24 hours after they have been separated from the plant, their pulp will cease to have an effect. Thus, the best way to ensure that our home remedies with aloe vera they will be effective is applying them as quickly as possible after extracting the pulp.
Our aloe vera plants they are perennial, but it is more effective to cut them in spring and autumn.
The inside of aloe vera leaves is viscous and when we apply it to the skin, it remains sticky. Also, if we use pure natural aloe pulp, it is possible that lumps remain even if we have crushed it very well.
Sometimes the plant can be infected by an insect that weakens it. If our care is adequate but we notice that the leaves are drying or wilting, we will have to treat the plant and we should not use its pulp.
If we have recently used pesticide to treat a pest, we should not remove the interior of the aloe leaf as they may contain chemical residues that can seriously harm our health.
What is Aloe Vera for? Discover its healing properties
Eit's a medicinal plant which has innumerable applications that benefit our skin and other tissues. We can apply the pulp directly on a burn, use hair remedies to help us eliminate dandruff, buy one aloe vera face cream o drink aloe vera juice. This medicinal plant it can with everything.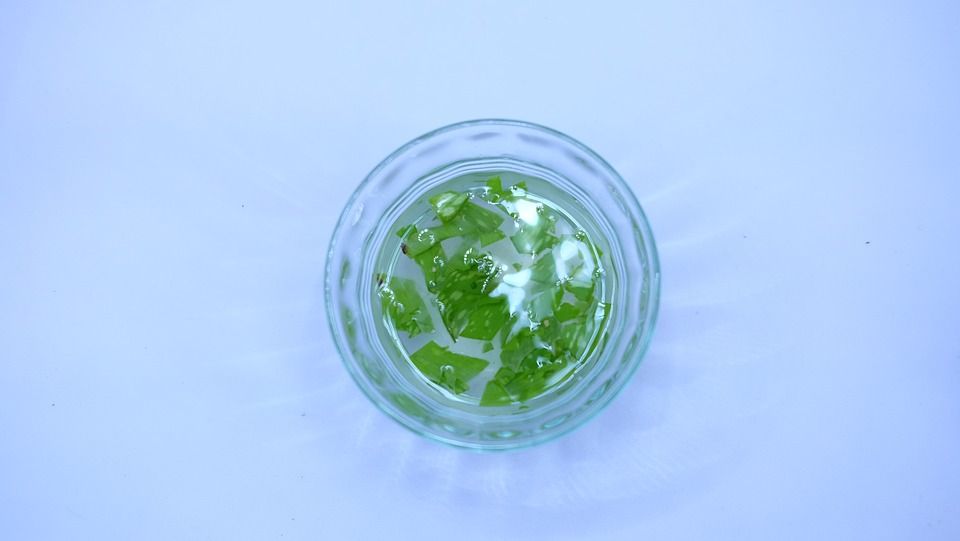 Aloe for hair
It is really beneficial for the hair. It helps us keep it hydrated and restructures the ends, but it also helps balance oil and, therefore, helps our hair stay clean for longer. For these reasons, it is a perfect ingredient for shampoos, both greasy and dry hair. In fact, it is recommended for any type of hair.
El aloe vera for the scalp it is also very beneficial. Thanks to its moisturizing properties, it helps fight dandruff and flaking, solving these problems or helping to prevent them.
Also exist aloe vera hair masks that provide our hair with these properties in concentrated amounts.
Aloe for skin
Aloe is also a common ingredient in skin care products. There are soaps, gels, creams, facial toners, eye contours, ointments and all kinds of cosmetics made from aloe vera.
This plant is very useful to take care of our skin and our hair, but it also helps to treat numerous skin problems:
Psoriasis
Eczemas
Dermatitis
Peeling
Irritation
Acne
Enlarged pores
Spots on the skin
Wrinkles
Expression lines
Crow's feet
Stretch marks
Burns
Our properties of aloe vera gel, make it an ideal product to apply to the skin after undergoing an aggressive treatment, such as hair removal or laser. It is also very useful to calm the dermis after sun exposure and to prevent and hide stretch marks. However, not all gels have the same percentage of purity nor are they made solely with this plant. We must look for a 100% pure case gel that is made only with natural products grown in an ecological way.
Only in this way will we achieve the necessary efficiency and prevent our skin from absorbing harmful chemicals.
En Ibizaloe We have all kinds of organic products made with organic and natural aloe that we grow ourselves in our plantation located in Ibiza. Try our cosmetics and be surprised by their effectiveness.
Fight bad smells with aloe vera
The antibacterial ability of aloe vera makes it a great option for preventing body odors. For that reason, a deodorant aloe it can be very effective. In addition, we will ensure that our armpits are always hydrated.
Of course, aloe is also good for fighting foot stench, especially during hot weather. Such are its properties in this sense that the best dentists recommend it as a toothpaste for these same properties.
Aloe vera: a natural anti-inflammatory
As to aloe vera oil, it is perfect for massaging and treating muscle inflammation, contractures ...
On the other hand, aloe vera also has anti-inflammatory and regenerative properties, so a pure aloe gel It will be perfect for treating burns and insect bites. This way we will get the inflammation to go down and the affected area to heal quickly.
Aloe for weight loss
El aloe juice Vera helps us purify our body and is an ally when it comes to losing weight. Ingesting this plant helps us to eliminate toxins and to burn fat more easily.
This juice is a food supplement that, in no case, can replace food. It is, in fact, combining it with a balanced diet and regular sports practice. If we follow these guidelines, our regimen will be much more effective.

Aloe against constipation
El aloe vera juice It is also very effective for gastrointestinal problems such as constipation. This plant has laxative and purifying properties, so taken in the right amounts, it can help us combat this problem.
We also have the option of helping our body with a shake or homemade aloe vera juice. For example, whipping strawberries with orange and a tablespoon of pulp is really beneficial for our body if we take this mixture every morning.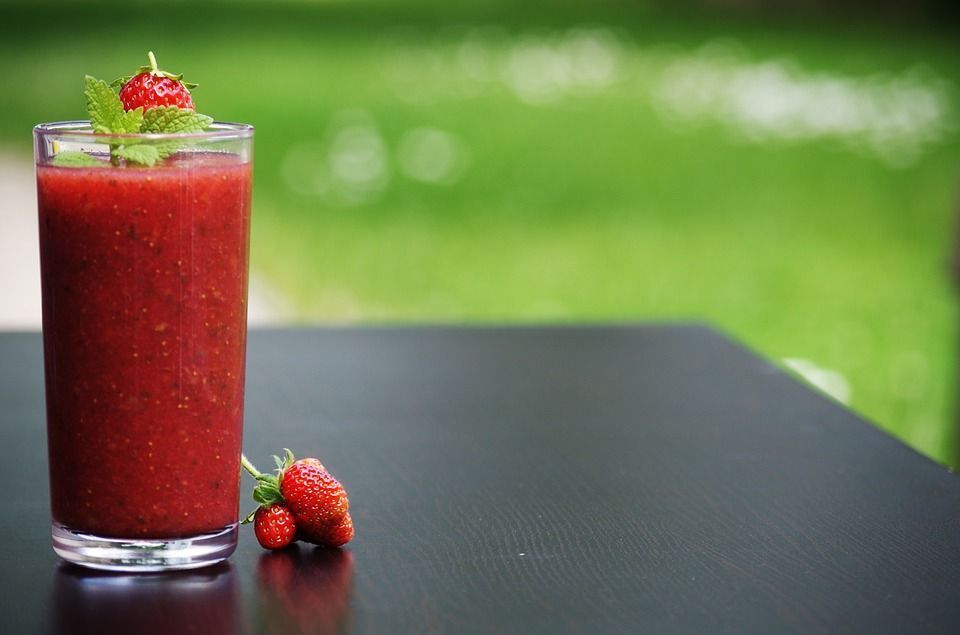 Another rich and effective recipe that gives you all the benefits of aloe vera juice It results from mixing pineapple, cucumber and aloe vera. Those with a sweet tooth can add a little stevia to sweeten the smoothie even more.
Have you thought about combining aloe vera with ginger? This root helps us purify ourselves and also helps improve digestion. How do you make a delicious juice with these two ingredients? It is very simple, we just have to prepare a glass of water, add a tablespoon of aloe pulp and a tablespoon of grated ginger root. Bring the mixture to a boil and then let it rest until cool. If we take it cool after a meal it will help our stomach and our intestinal flora.
Another option is to prepare a delicious melon and aloe vera smoothie. Mix a cup of peeled melon with a tablespoon of aloe vera, a little apple and lemon zest and we will have a delicious and refreshing smoothie with all the Aloe properties.
The benefits of aloe vera are numerous, but we cannot forget that we must be constant if we want it to be affective. If we take or apply this plant regularly on the affected area, we will immediately begin to see improvements in the skin and body.
En Ibizaloe we know all the benefits of aloe vera and that is why we are specialized in manufacture of natural cosmetics. We have our own plantation from which we select the best quality plants to create high quality organic products. We care about your well-being and that is why we want to pamper you inside and out with a selection of items that are perfect for you: creams for each skin type, deodorants, eye contour cream, sun cream, cold effect gel, toothpaste, lip balm... with the best aloe cultivated in Ibiza. We also have a range of men's care products: aftershave, eye contour, facial moisturizer and anti-aging cream.
Try our natural cosmetics and discover everything we can help you from Ibizaloe. We ship to all of Spain, Europe and other or countries if you prefer. You just have to visit our website, Ibizaloe, and find out all the advantages we offer you.
Your Order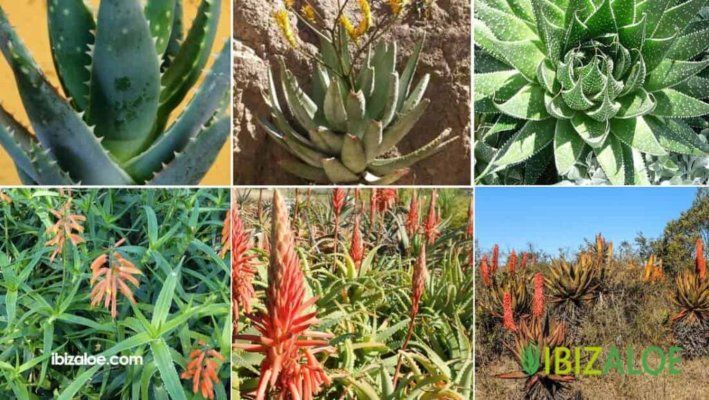 Article name
What is aloe vera and what is it for?
Description
Did you know that aloe is also known as aloe vera? ✅ Learn what you did not know about this plant and what it is for.
Author
Publisher Name
Publisher Logo