Ibizaloe is a company dedicated to sale of natural cosmetics with 100% pure Aloe Vera from Ibiza
Desire to Ibizaloe is to offer its customers the true properties that Aloe Vera from Ibiza has, without parabens, without PEG (or silicones), NOT tested on animals. A purely natural product. Thanks to the Aloe Vera plantations available Ibizaloe on the island.
For centuries in the Balearic Islands, practically any type of ailment was cured by our parents with Aloe Vera, from burns to muscle aches.
Years later, we were struck by the fact that the products advertised by the major cosmetic brands, which had Aloe Vera as their main ingredient, did not have the same effect as when we put it directly from the plant at home.
After these years Ibizaloe has become the benchmark for Aloe Vera in Ibiza, being the only company dedicated to the sale of products made with Aloe Vera from Ibiza pure 100% natural.
ALOE VERA PURE GEL 99% FRESH LEAVES
Pure Natural Aloe Vera Gel 99% from organic farming.
Moisturizes and soothes damaged skin.
Provides softness and freshness, repairs and regenerates the fabric.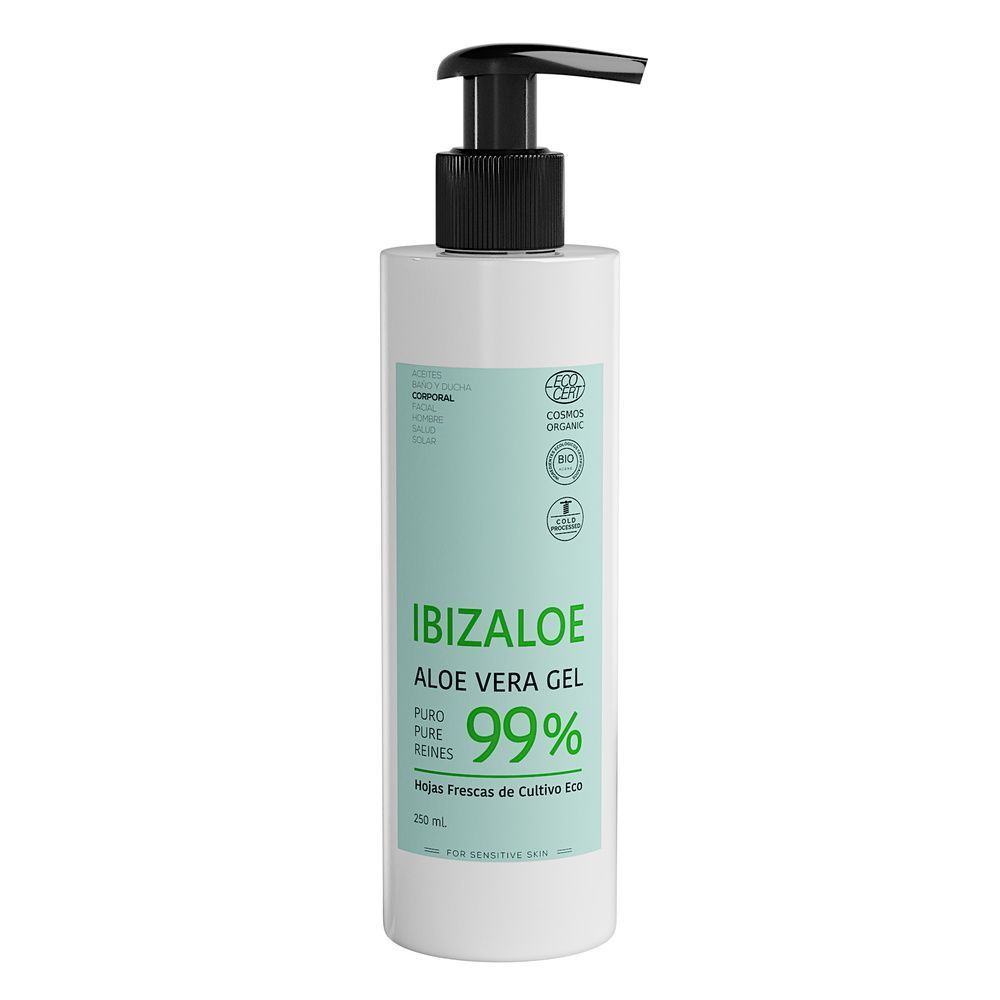 We have a physical store and an online store, in order to bring our products closer to customers wherever they are.
We have divided our range into 6 categories: health, facial, body, sun, man, bath - shower and oils. Within each range we divide it into a wide variety of products, all of them have 100% natural Aloe Vera from Ibiza as their main ingredient.
From Ibizaloe We seek the highest quality in products, in the same way that we desire customer satisfaction.