In the previous article we have discussed the characteristics, properties and uses of Aloe Barbadensis Miller. We have also given you a simple Aloe Vera soap making recipe. This post will follow up and provide you withmany more do-it-yourself recipes utilising the of Aloe Vera from your garden.
Fresh Aloe Vera gel is a solution to nearly all skinproblems. It treats burns and acne, acts as a moisturiser, fights ageing and reducesthe visibility of wrinkles. Moreover,it balances the skin reducing redness and giving it a healthy look. Did you know you can make a fantastic Aloe Vera gel yourself?
How To Make A Pure Aloe Vera Gel?
First, cut as many Aloe Vera leaves as you wish and wash them well. Extract the pulp and blend to create a thick aloe paste. Keep refrigerated so it lasts longer. Your fresh cream is good to use for several weeks.
Ibizaloe offers pure Aloe Vera gels as natural as the recipe above. We produce our gels using cold processing method that preserves all the qualities of the fresh plant. Browse our Aloe Vera gels range here.
Homemade Face Moisturiser
Aloe Vera cream is a fantastic face moisturiser. It works deep within the skin's surface to improve skin elasticity and firmness around the eye and neck area. You can make the Aloe Vera cream at home using this simple recipe:
Ingredients:
2 leaves of Aloe Vera
1 tablespoon of lemon juice
Half a cup of water
Preparation:
Extract the gel from Aloe Vera leaves, add lemon juice, water and beat everything until you will get an even texture. Place the mixture in a jar and keep in the fridge.
Use only at night as the lemon juice may create spotsif in contact with the sun. In themorning wash your face well and follow your normal facial care routine.
For stronger rejuvenating effects, follow the creammaking process from the video below.
Aloe Vera Gazpacho
Aloe plant not only acts on the skin surface but is also beneficial when ingested. It then works from the inside of your body improving your skin elasticity, strengthening your hair and improving digestion. Aloe Vera can be added to various beverages and food products to alleviate problems such as gastritis and ulcers. It also effectively treats constipation.
How To Make Aloe Vera Gazpacho?
Ingredients:
1 kilogram of ripe tomatoes
100 grams of aloe pulp
100 grams of bread
150 millilitres of extra virgin olive oil
1 clove of garlic
Salt and vinegar to taste
Preparation
Beat the aloe with garlic and salt. Cut bread and tomatoesinto thin squares and add to the aloe mix. Stir in vinegar and oil. Blend everythinguntil getting a creamy consistency. Youraloe gazpacho is ready to serve.
Aloe Vera Cough Syrup
Aloe Vera can also be used to fight a cough. To prepare such remedy you will need:
¼ cup of aloe pulp
¼ cup of honey
¼ cup of lemon juice
Half an onion
2 tablespoons of extra virgin olive oil
2 tablespoons of warm water
Mix all the ingredients together, place in a jar andrefrigerate for few hours. Take a tablespoon in the morning and one beforegoing to sleep. Keep refrigerated.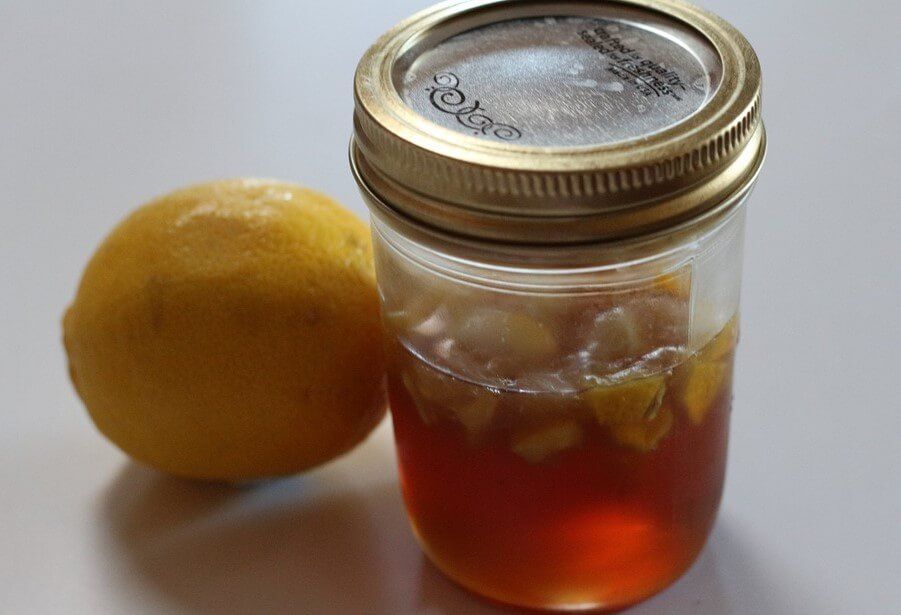 Other Uses For Aloe Vera: Aromatherapy
Essential oils are powerful concentrates of plant energy that is beneficial for your mind, body and spirit. They are the authentic elixirs of well-being. Essential oils are known for their therapeutic properties such as alleviating stress, headaches and other nervous system conditions.
Beautifully Scented Candle
Ingredients:                  
Empty, clean marmalade jar
Wax or paraffin
Wick
Aloe Vera essential oil
Other essential oil (jasmine, rosemary, roses, lemon, cinnamon)
Preparation
Melt the wax or paraffin in a saucepan until itsliquid. While the wax is melting, adhere the wick to the container. Some wickshave a little sticker built-in on the bottom, but most do not. As the waxstarts melting, it will form a pool of liquid. Dip the metal tab of the wickinto that melted wax, then quickly adhere it to the bottom of the container — centred of course. After just a couple of minutes when the wax hardens, it willbe stuck solidly to the bottom. Next, mixyour favourite essential oils with the Aloe Vera oil. Pour the fragrance intoyour saucepan and stir for 30 seconds or so to ensure it is evenly distributed.Once the wax is properly cooled, go ahead and pour it into the container. Keepa light hold on the wick so that it stays in the centre; don't tug too hard though or the adhesion to the bottomcould be released. To make sure the wick stays nice and centred place twopencils on top of the container with the wick in between. Let it cool for atleast 5 hours.
Which Essential Oils To Use?
Lemon essential oil: improves concentration, relieves stress
Cinnamon essential oil: stimulates the brain, has aphrodisiac properties
Jasmine essential oil: helps to release positive energy from your brain
Rosemary essential oil: fights fatigue, awakens the mind, prevents headaches
In Ibizaloe we make organic cosmetics and juices following the recipes of our parents and grandparents, just like the ones given in this post. Natural formulas lay at the core of Ibizaloe as well as extremely high quality and effectiveness. The miraculous plant of Aloe Vera has hundreds of uses for your skin and body. Discover our ecological cosmetics and fresh Aloe juices range and benefit from the healing powers of Mother Nature.