There are more than 300 different species of aloe and most of them come from Africa, Madagascar and the Arabian Peninsula. Despite the vastness of Aloe Vera varieties, there are only a few praised for their healing properties. Among them, Aloe Barbadensis Miller stands out for having the greatest healing and beautifying properties.
Aloe Barbadensis Miller
Is loaded with Vitamins and Minerals
Fights digestive disorders
Regenerates and heals skin's tissue
Moisturises, relieves irritation and calms pain
Flushes our toxins from the body
Helps treat anaemia
Balances hormonal problems
Destroys viruses, bacteria and fungi
Is excellent for hair and skin
It has anti-inflammatory properties
Can improve the effectiveness of your diet
Things To Know Before Using The Aloe Vera Plant
Leaves of Aloe Vera do not have any healing propertiesuntil the plant reaches about 2 years of age.
How do we know our Aloe Vera is ready to use? The plant's leaves tend to have white spots when the flower is less than 2 years old. These are disappearing when the plant reaches its maturity, which is a sign that the aloe is ready to use for homemade remedies. However, it is best to cut its leaves when the plant reaches 3 years old so it has accumulated a maximum amount of minerals, vitamins, enzymes and polysaccharides.
Aloe leaves serve best when they are fresh. About 24 hours after cutting they start losing the effectiveness. We recommend that you use fresh Aloe Vera leaves as soon as possible and refrigerate any remaining pulp.
Aloe Vera grows all year round, however, the best time to cut its leaves is spring and autumn.
The inside of the plant is viscous and sticky. When blending the pulp of the aloe some lumps may remain even though you have crushed it very well.
Sometimes the plant can be infected by an insect that weakens it. If leaves are drying out or getting wilted, do not use the pulp.
If you have recently used pesticides on your plant, do not extract the inside of the aloe leaf as it will containtraces of these chemicals that may cause a serious damage to your health.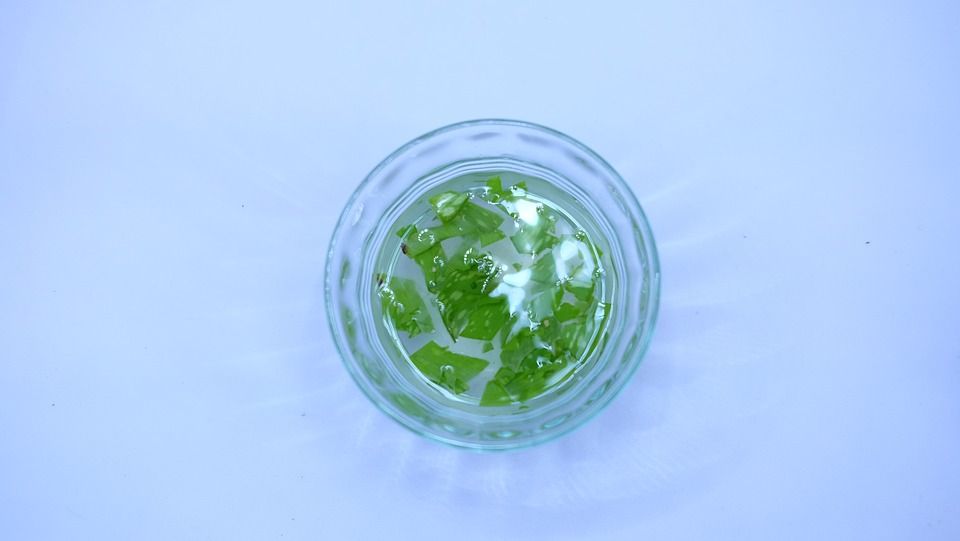 Discover Aloe Vera Healing Properties
Aloe Vera is a medicinal plant that has many applications. Its pulp can be applied directly on a burn, used to condition hair and scalp or to eliminate dandruff. Added to creams will give rejuvenating effects. It can also be consumed in a form of a juice to purify your body and strengthen it from the inside.
Aloe For Hair
Aloe Vera is excellent for hair. It hydrates, prevents split ends and balances the scalp so our hair may be clean for longer. It is suitable for both oily and dry hair. In fact, it is recommended for any type of hair. Moreover, Aloe Vera moisturising properties help to get rid of dandruff and desquamation.
Aloe For Skin
Aloe Vera is a common ingredient in skin care products. There are soaps, gels, creams, facial toners, eye contours, ointments and many other kinds of cosmetics made from the plant.
Aloe is recommended for skin conditions such as:
Psoriasis
Eczema
Dermatitis
Irritation
Acne
Dilated pores
Spots on the skin
Wrinkles
Crow's feet
Stretch marks
Burns and bites
Muscle inflammation and contractures
Note that not all the gels work in the same way. When buying Aloe Vera gel, search for a bottle with the highest percentage of organic Aloe Vera gel obtained using the cold process. Only then it will be effective and gentle for your skin. At Ibizaloe we have a wide variety of products made with organic aloe grown at our plantation in Ibiza. Our cosmetics are 100% natural and effective.
Combat Bad Odour With Aloe Vera
The antibacterial properties of Aloe Vera make it a great addition to deodorants, preventing the unpleasant body odour. For the same reason, Aloe Vera is used in foot creams and toothpastes.
Aloe For Weight Loss
Purifying properties of the aloe juice are an ally when it comes to losing weight. Ingesting this plant's juice helps to eliminate toxins and burn fat. The aloe juice is a dietary supplement that can replace a classic meal. However, its consumption should be combined with a balanced diet and regular sport activities.
Aloe Against Constipation
Aloe Vera juice is also very effective for gastrointestinal problems. It has laxative and depurative properties, therefore, taken in the right amounts, can combat constipation.
Aloe Vera Juice Drinks Recipes
Aloe can be a healthy addition to your shake. For example, you could take a tablespoon of the aloe pulp and beat it with strawberries and oranges. Alternatively, aloe can be blended with a pineapple and a cucumber, adding some stevia for sweetness if necessary. You can also mix the pulp with a cup of melon, a small apple and the lemon zest. Enjoy!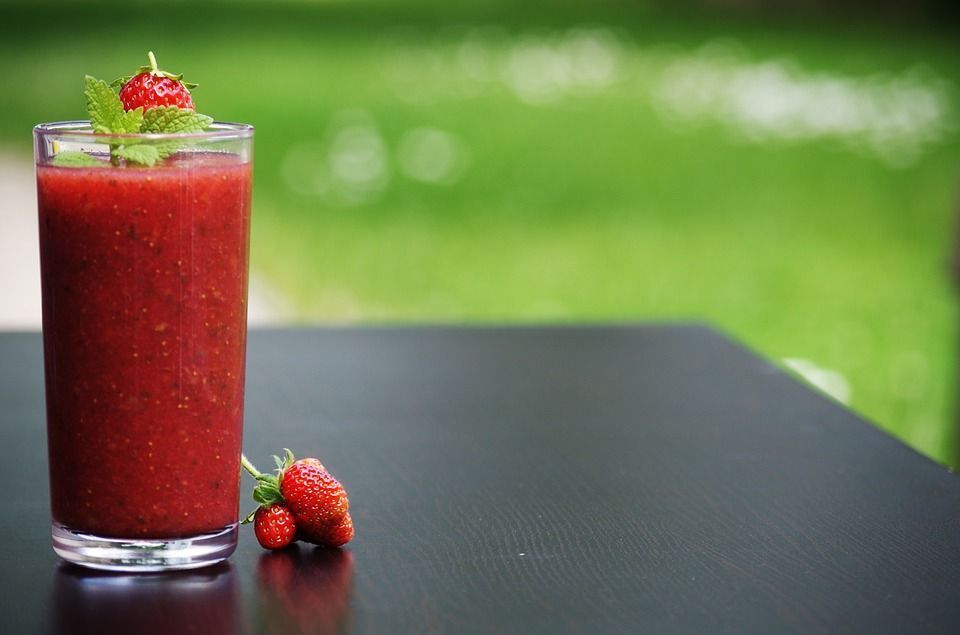 If you wish to improve digestion, we recommend that you combine aloe pulp with ginger. Ginger root strengthens the purifying action of the aloe and helps to rebuild our stomach and intestinal flora. Simply mix a spoonful of aloe pulp and a spoonful of grated ginger root with a glass of water. Bring the mixture to boil and then let it rest until it cools. The drink should be taken cold, after a meal.
The benefits of Aloe Vera are numerous but to observe the difference, we need to be consistent in using. At Ibizaloe, we leverage all benefits of Aloe Vera. Our many years-experience allows us to develop extremely high-quality cosmetics. We have our own plantation, from which we select the best quality plants to create effective, organic products. We prioritise your well-being and we want to pamper you inside out. Our natural cosmetics range includes creams for different skin types, deodorants, eye contour serum, sunscreen, cooling gel, toothpaste, lip balm and many more, all manufactured with the carefully cultivated Ibizan aloe. We also have a range of products for men care that includes aftershave, eye contour serum, facial moisturizer and anti-ageing cream. Try our natural cosmetics and discover products that can help you best. We ship to any part of the world. Visit our website to find more about our special offers.